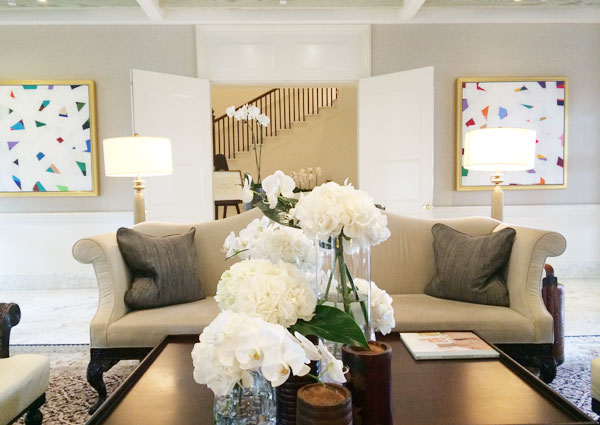 Today's the last day of my staycation at Capella on Sentosa.
I had a check-out at 12noon and in case, of all days I sleep in, I set an alarm. After the second alarm went off, I just stayed in bed. Because I could. I'm not sure I even moved, except to switch on the TV and changed my status on Facebook. I might have stretched. The girls had spent the night with Ken and so no morning walk today, for me. No dog-mommy duties.
After breakfast (the SAME buffet!), I headed up to the gift shop, and found the party of peacocks while I was waiting for the shop to open. I walked with them for a while. They may have called it stalking. I followed them and watched them fly down to the grass lawn below, one by one. All four.